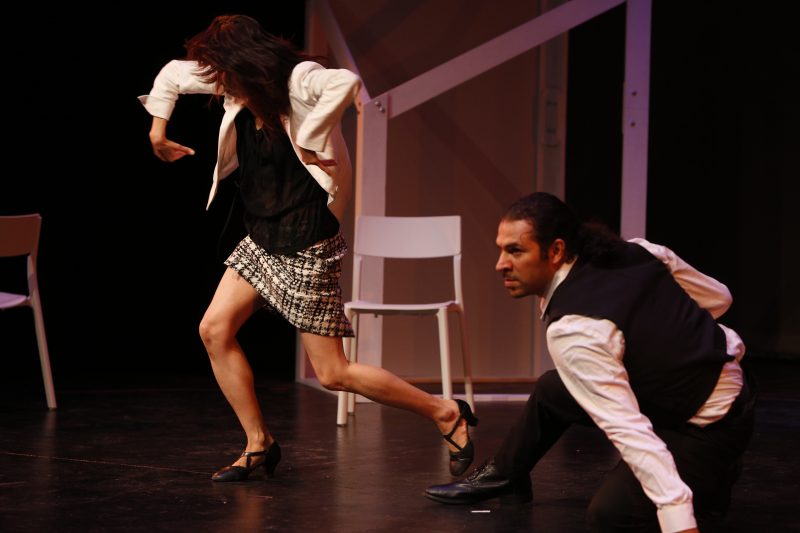 This summer, we went back to the VR Center with Melanie Stewart and began reconstructing Sticky.
Sticky (2016) is an evolution of Sticky (2012) a work of visual theatre that integrates dance, language, film animation, and 3-D virtual imaging to explore the nature of bonding and sometimes "sticky" situations that arise in long-term romantic relationships. Underlying currents of attraction, repulsion, frustration, and compulsion drive escapism in a world where a couple's negotiation for power and struggle for identity are contextualized in the current political climate.
A collaboration between performers Eun Jung Choi and Guillermo Ortega Tanus of Da·Da·Dance Project and choreographer and director Melanie Stewart, STICKY first premiered in Mexico City at the Centro Cultural del Bosque complex in the Teatro de la Danza.
The piece makes its New York City premiere at Gibney Dance.
More information: http://www.stickyredux.com/