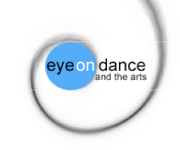 By Jessica Gonthier

"revealing their true humanity (in every sense of the word.)"
"Somewhere between the realm of dance, and the realm of acting"
"the bipolar extremities of lovers."
"a notable example of contemporary dance, full of creativity and quirkiness all its own."
"compelling performance, keeping our attention riveted to them straight to the end."
---
By Alastair Macaulay

"…touched on both camp and absurdism"
"They keep showing, in different ways, how a couple may be intimate and separate."
"It would be good to see them moving more often…"
---
By Megan Woods, audience member of Joyce SoHo season 2009

Thank you for such a memorable concert this weekend. I was strongly affectly by the richness of each piece, as the colors, mood, dynamic, and pattern transported the audience with performers to a specific realm of new sensations.  Images of intricate partnering, rhythmical phrasing, and sincere expressions remain imprinted in my mind. It was such a pleasure to see a piece unravel that knew so much about itself; never did I question a choice in direction or performance.  I feel grateful to have experienced work that has been thought over so carefully, and am inspired by your talents and visions.
---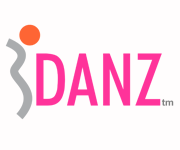 By Julie Fotheringham

"With reoccurring moments of absurdity, Da∙Da∙Dance Project … saying "yeah right" to conventional modern dance throughout the evening."
"Eun Jung and Guillermo have the ability to maintain interest for a longer period of time and to go deeper into what they are doing."
---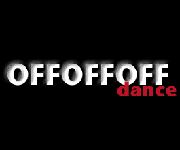 By Elise Knudson

"an unusually egoless approach"
"…both choreographers are able to express their own distinctive voices"
"refreshing to experience such diversity in one evening"
---
By Molly Maureen, audience member of Joyce SoHo season 2009

Thank YOU! The performance was so interesting and unusual and graceful and funny and quirky and WONDERFUL!
---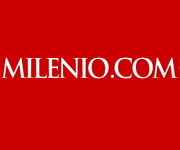 By Rebecca Pérez Vega, Público|Milenio

"The irony and the body language, united to create moments and absurd movements of a chaotic reality."
"… diverse theatrical languages, that were mixed to form a bizarre expression of the contemporary world."
"… challenging physical movements and clear execution, filled with rhythm and humor."
" With free and expressive movements, the duet showed the dynamics of a couple."
"The isolation became more profound each time with religious beliefs and politics."
---
By Beatriz Cruz, audience member from Guadalajara, Mexico

"I loved it very much. I loved that they have a sense of humor. It is not very frequent. More than anything, it is a pure scourge, but I love it, I love that they handle great deal of theatricality with humor".
---
By Jonathan Lomelí, Mural.com

"Moving irony to the human body"
"They pursue, they sniff, they reject, reconcile, they harmonize their bodies and they join to create an absurdity and theatrical limitation … The same as reality?"
"Under the premises of absurdity, unreality and dream, the stories were framed in dialogues and repetitive scenes."
"… industrial concept that creates dictated robotic movements to electronic beats, and transformed later to a  social drama which manufactures subsidiary citizens."
---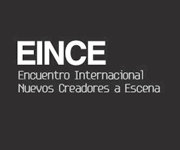 By Olga Gutiérrez, director of the Encuentro Internacional Nuevos Creadores a Escena

"They handle many emotions. In Contemporary dance, the themes of the pain are touched, and of happiness, but  never of irony, of humor, of playfulness, of drama, or of perversity. It is not very often that you see works of dance that touch all these themes."
---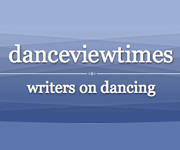 By Tom Phillips, danceviewtimes

"… danced with passion…invisibly connected as they double their movements in separate space, then dynamically linked as they come together"