Alban Bailly (composer/improviser), a native of France, began his music path by playing rock in his youth. Alban began studying jazz in the late nineties, which introduced him to free improvisation. In 2001, Alban studied Arabic music and oud in Marrakech, Morocco.  After returning to Nancy, France soon after, he became an active performer, playing solo and together with performers in Europe. As Gypsy and Balkan music began to intrigue Alban at this time, he ventured to Serbia where he met traditional European music in 2004.  Since making Philadelphia his home in 2005, Alban has experienced an abundance of opportunities as a composer and performer, collaborating with musicians from the East Coast and beyond. Using his guitar and accordion, he plays various genres of music and often collaborates with dancers. www.albanbailly.com
---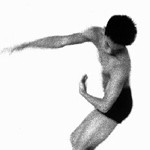 Philippine-born Gerald Casel (choreographer) received a BFA in Dance from the Juilliard School and an MFA from the University of Wisconsin-Milwaukee. He has danced in the companies of Michael Clark, Stanley Love, Zvi Gotheiner, Lar Lubovitch and Stephen Petronio, where he was a member from 1991-1998 and 2001-2005 serving as the Stephen Petronio Company's Assistant Director and Director of Education. In 1997 he was given a New York Dance and Performance "Bessie" Award for sustained achievement. In 1999 and 2006-7 he was a Movement Research Artist-in-Residence. In 2007 he was a finalist for NYFA's Urbart Artist Initiative Fellowship. Casel has been a guest teacher at Dance New Amsterdam, Movement Research, Impulstanz and the School for Modern Dance in Denmark. He has served as adjunct professor at Sarah Lawrence College, UW-Milwaukee, Barnard College and is currently on faculty at New York University Tisch School of the Arts. He has been making choreography for his company, GERALDCASELDANCE, since 1998 performing at Dance Theater Workshop, Joyce SoHo, The Yard, Danceworks (Milwaukee), Conduit (Portland) and ODC (San Francisco). The company will present their first evening-length piece, 'Border', at Joyce SoHo May 15-18, and at Jacob's Pillow Inside/Outside August 22. Future projects include a season at Dance New Amsterdam (New York) and a collaboration with X Factor Dance Company in Edinburgh touring the UK in 2009.  www.geraldcaseldance.com
---
Patricia Dominguez (costume designer) is a designer & dancer based in Philadelphia. She attended Hunter College in NYC and graduated with a BA in dance & theater. Her costume designs include collaborations with many choreographers in NYC & Philadelphia. Texture, shape and fabric are all things that interest her.  'How people wear their clothes and why they chose to wear it that way, brings endless options of asking questions. I like finding the little details in clothing.' Says the designer sitting at her table wearing baggy maroon sweatpants that have what might be air ventilating holes in the crotch that expose the neon yellow long johns under them & a cerulean blue turtle neck that is just a little too small for her.
---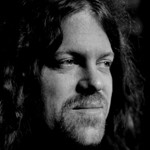 Andrew Drury (composer/improviser) studied drums with Ed Blackwell and works primarily in avant-jazz and free improvisation with regular forays into other genres and media. In dance, he has worked with Da Da Dance Project, Sheri Cohen, Heather Kravas, Chris Ferris, Margit Gallanter, and Estrella en Rosas. Drury has made five CDs as a bandleader/composer and has appeared on over twenty others. He leads a quartet featuring Peter Evans, Briggan Kruass, and Chris Speed, and is a member of Jason Kao Hwang's EDGE, TOTEM>, the Steve Swell Trio, and various Jack Wright instigated groups. He has worked with Myra Melford, John Tchicai, Andrea Neumann, Mark Dresser, Wadada Leo Smith, Nate Wooley, Charles Gayle, Eyvind Kang, Herb Robertson, Christine Sehnaoui, Michel Doneda, and others. An acclaimed leader of percussion workshops, he has taught with Carnegie Hall, in villages in Guatemala and Nicaragua, on Indian reservations, in homeless shelters in Indiana, and in schools (Pre-K to Ivy League graduate level) from Seattle to Sarajevo. www.andrewdrury.com
---
Helena Franzén (choreographer/dancer) is a choreographer and dancer based in Stockholm, Sweden. She has created over sixty pieces, and was awarded a ten-year grant from the Arts Council Committee in Sweden in 2002. Characteristic of her work is the effect of spatial conditions on both her choreography and dialogue with the music (usually performed live). Her highly skilled dancers are closely involved in the creative process. For three years, Helena Franzén has collaborated with Finnish musician Jukka Rintamäki, who has a strong background in the Swedish rock scene. Tiny Voices is their eighth project. Last year, Helena created commissioned works for several companies, including DDT company (Copenhagen), The Opera in Gothenburg, The Royal Opera (Copenhagen), Norrdans, Skanes Dansteater and Mobita Dansco (Tampere, Finland). Helena met Eun Jung in 1998 when she was in the exchange program of Movement Research. She then presented her piece, Single Neuron Recording at Danspace Project. Ten years later, Helena and Eun Jung reunited and Tiny Voices was created. http://www.helenafranzen.se
---
Valentina González (composer/singer) is probably one of Mexico's most intriguing vocalists – a songstress who possesses a beautiful and soulful voice that recalls the mannerisms of Jeff Buckley, Sidsel Endresen or Camille. Her debut album filters Jazz, Gospel, and Mexican Folkloric influences through a minimal, polyphonic prism. The result merges the traditional influences into a contemporary sound that is sparse and elegant – much like David Sylvian's Secrets of the Beehive or Nico's The Marble Index updated old musical forms into new ones. Singing in both English and Spanish, Valentina takes us across a lush collection of songs that benefit from her exquisite taste and adventurous foray into experimental song crafting. "La Valentina" is the third release of the Mexican label Verdigris – a sub-label of Static Discos.  http://www.valentina.com.mx
---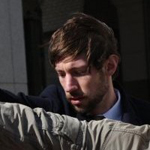 Luke Gutgsell (choreographer) is a Brooklyn based dancer/choreographer. He was born and raised in Lexington, Kentucky where he began his early movement training in gymnastics. In 2004, he graduated from The Ohio State University with a BFA in Dance Performance. Luke also attended the Naropa Institute. He trained on scholarship at the Merce Cunningham studio and apprenticed and performed with Bill T. Jones/Arnie Zane Dance Company and Shen Wei Dance Arts. He has also had the great fortune to perform in the companies of David Dorfmans, Chris Elam, Risa Jaroslow, JoAnna Mendl Shaw, Tiffany Mills, Jody Oberfelder, Laura Peterson, Risa Jaroslow, Christopher Williams and Michou Zsabo. Through his work with these companies, he has had the unique pleasure of teaching and dancing along side various populations including equestrians, GLTB youth, Bronx high school students, and professional and pre-professional dancers. His choreography has been presented in New York City at Danspace Project, Dixon Place, The West End Theater and the LaMama Theater. Luke is thrilled to be working again with his good friends Eun Jung and Guillermo.
---
A native of New York City, Kathy Kaufmann (lighting designer) has been lighting dance and performance around the world for over 20 years. Kathy has had the good fortune to work with many wonderful artists including David Parker, Meredith Monk, Gina Gibney, Ben Munisteri, Yvonne Meier, Jacques D'Amboise, Rebecca Stenn, Jody Oberfelder, Risa Jaraslow, Larry Goldhuber, Irene Hultman, Catharine Turocy, Reggie Wilson, Neta Pulvermacher, Jack Ferver, and Hilary Easton. Recently she was honored to be included in Curtain Call: Celebrating a Century of Women Designing for Live Performance, an exhibition at the NYPL Performing Arts Library. Kathy received a Bessie award for her body of work in 2004. Collaborating, working and playing with Eun Jung, Guillermo and Helena has been a complete pleasure.
---
Elise Knudson (choreographer) likes to look for art in the cracks between things. Her choreography has been presented at festivals on the East Coast, in the Midwest, Canada and New York City. Collaborations with kite designers, storytellers, video artists and scientists reveal her affinity for cross-disciplinary endeavors. She has danced for Noemie Lafrance, Yoshiko Chuma, Christopher Williams and Laura Peterson, and currently dances for Risa Jaroslow and Jody Oberfelder. Elise would like to thank Eun Jung and Guillermo for their enthusiasm and this inspired production model.
---
Daniel Frederick Levin (playwright)'s musical, To Paint the Earth, (book and lyrics) recently completed its run as part of the New York Musical Theatre Festival's Next Link Series, at 37 Arts, Manhattan. The musical, written with composer Jonathan Portera, won a 2004 Richard Rodgers Development Award and was produced in a series of readings at the Abingdon Theatre in New York City that year (Premieres, Paulette Haupt Artistic Director). With Portera, he also wrote the short musical The Hungry Lion, and served as a Jonathan Larson Memorial Fellow at the Dramatists Guild (2003-2004) under the mentorship of Lynn Ahrens and Stephen Flaherty. Daniel's one-act play, Going to Belize, was presented at the Long Wharf Theatre, New Haven, in February, 2007. In March 2007, Daniel's monologue, "Glorious Evening," was included alongside new works by John Guare and Neil LaBute in 5-story Walk-up, a series of short works performed at and for the benefit of the 13th Street Repertory. The piece will be published by Applause Books in its anthology "THE BEST AMERICAN SHORT PLAYS: 2007-2008". In 2006, his absurdist tragic-comedy The Waiter…always the waiter, was presented in a reading at the 92nd Street Y's Makor/Steinhardt Center. Daniel's musical, Luna Park (book), was commissioned by SUNY Cortland, and was presented there in October 2008, with a cast of 48 (including midgets and moon men). In April 2007, he co-created and produced "Where's Darfur?" at the Knitting Factory, a concert to raise awareness about the genocide and benefit the refugees in Darfur, Sudan. The night raised $10,000 for relief work. Daniel holds an MFA in musical theatre writing as a composer/lyricist from the NYU Tisch Graduate Musical Theatre Writing Program and a BA from Yale. www.danielflevin.com
---
Ashley Lippolis (communications) is a Philadelphia public art nerd with a love for writing and dance. Originally from Upstate New York, she studied dance at Franklin & Marshall College, and currently performs with allendance and works for the Association for Public Art. She is also the Social Media Manager of The Iron Factory performance and rehearsal space.
---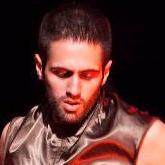 John Luna (media designer), Texas native, lover of cool weather, and a UARTS alum, is a Philadelphia based dance/video artist.  John loves being a part of the Philly dance community!  He has designed projection for some wonderful local dance artists and his work was shown at the Paradigm gallery in 2012.  John is a proud video game enthusiast and also enjoys baking, sewing, and reading sci-fi/fantasy novels.  You can find more of John's video work at vimeo.com/stopthedance
---
Erick Montes (Choreographer/Performer) is a dancer/member of The Bill T.Jones/ Arnie Zane Dance Company since 2003. He trained at The National School of Classical and Contemporary Dance in Mexico City where his professional career started with Company Barro Rojo Arte Escénico in 1997. He holds a fellowship in Choreography from The New York Foundation for the Arts, and as faculty, he has been invited to The National Ballet Academy of Beijing, The International Project for Dance and Performing Arts in Rome, Italy and The Autonomous National University in San Jose, Costa Rica. Erick has collaborated with artists such as Stephen Petronio, Bill Young, Colleen Thomas, Jenifer Nugent, Ryan Kelly, Malcolm Low, Eun Jung Choi and Guillermo Ortega Tanus among others, presenting his own work in La MaMa Experimental Theater as part of International Series, E-Moves at The Gate House at Harlem Stage, Skirball Center for the Performing Arts for The Mexico Now Festival and The BlaTino Series at The Bronx Academy of Arts and Dance.
---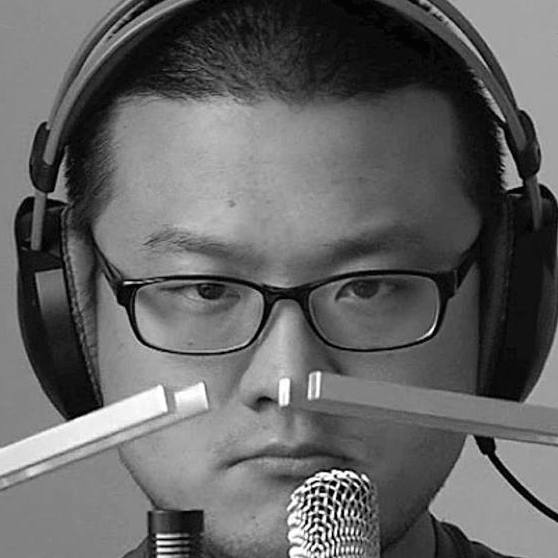 Joo Won Park (composer/improvisor) wants to make everyday sound beautiful and strange so that everyday becomes beautiful and strange. He performs live with toys, kitchenware, vegetables, umbrellas, and other nonmusical objects by digitally processing their sounds. He also makes compositions using field recordings, sine waves, and any other sources that he can record or synthesize.  Joo Won draws inspirations from listening to Maryland swamps, Philadelphia skyscrapers, his 4-year-old son's play, and other soundscapes surrounding him.  Joo Won's music and writings are available on ICMC DVD, Spectrum Press, MIT Press, and PARMA recording. Watch him make music with toy piano, magnets, cabbage, and wireless router at www.100strangesounds.com, www.joowonpark.net
---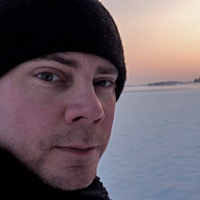 Jukka Rintamäki (composer) is a composer and musician from Finland living in Stockholm, Sweden. He studied music science and philosophy at the University of Gothenburg, Sweden. Starting out as a rock musician, Jukka has mainly worked as a composer for the last six years. Commissioned works include several art projects, documentaries, two feature-length films and twelve dance performances.  Of those performances, he collaborated with choreographer Helena Franzén on nine of them in Sweden, Finland, Denmark and the US., and three performances with choreographer Kenneth Kvarnström in Sweden, Germany and the US. http://www.jukkarintamaki.com/
---
Mijail Rojas (choreographer/performer), artistic director of Pulso Comapañía de Danza, founded the company to realize his vision of choreographing works created from emotions and conditions that depict influential daily occurrences and physical surroundings. He collaborated with Eun Jung Choi-Gonzalez for his evening-length work, Tras Lados at Danspace Project's Global Exchange, and for Mexico Now Festival which he co-presented with Eun Jung in New York City.
Mijail has been a recipient of fellowships from National Foundation of Culture and Arts, Mexico (FONCA) in the area of performing arts in 2004-05 and 2007-08. In 2006, he won the first prize of el Premio Nacional de Danza INBA-UAM as best male dancer in Mexico. He has worked with major independent dance companies in Mexico, including Alicia Sánchez and Company, and has participated in prestigious festivals both nationally and internationally such as Festival de Centro Histórico de la Ciudad de México, Festival Cervantino, Festival Mexichkécho Tance V Ceské Republice, Queens Theater in the Park, Tangente (Montreal) and Not Festival (New York), among many others. http://www.myspace.com/pulsociadedanza